12 Days Holiday Job Aids License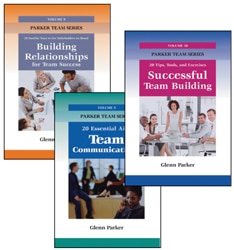 Save over $500!

You get unlimited access to 30 Job Aids that will improve performance for any individual or organization. The aids cover a wide range of competencies and are very easy to use. There is something for everyone here.

Unlimited access on 30 Job Aids covering most every competency!
The One Page Coach series
are 4-color handouts that summarizes important topics in a clear, sequential process using text and images on one side, and then an action planning template on the other side. Useful as a quick job aid, or can be included in any program that the organization may run.
Series Titles
Diversity and Cultural Awareness One Page Coach
Effective Communication One Page Coach
Effective Assertiveness Skills One Page Coach
Creativity and Innovation One Page Coach
Effective Coaching Skills One Page Coach
Conflict Resolution Skills One Page Coach
Effective Goal-Setting One Page Coach
Emotional Intelligence One Page Coach
Effective Listening Skills One Page Coach
Effective Leadership One Page Coach
Effective Networking and Relationship-Building One Page Coach
Improving Customer Service One Page Coach
Influencing Others One Page Coach
Learning Styles One Page Coach
Managing Change Effectively One Page Coach
Negotiating Skills One Page Coach
Problem Solving Skills One Page Coach
Stress Management One Page Coach
Team Building One Page Coach
Effective Time Management One Page Coach
The Parker Team series
enable quick understanding and learning of 10 key competencies.
Series Titles
Building Relationships for Team Success
Creating a Positive Team Climate
Effective Meetings
Team Empowerment
Team Leadership
Team Rewards
Team Trust
Team Communications
Teamwork
Successful Team Building
Together this collection will be a great resource for your entire organization.
Click Here to View More Information